Local sixth former gets university offer with Marlow FM project
18-year-old Desborough College student Luke Jales has got an unconditional offer from Bath Spa University after working with our Training Director, John Rumble.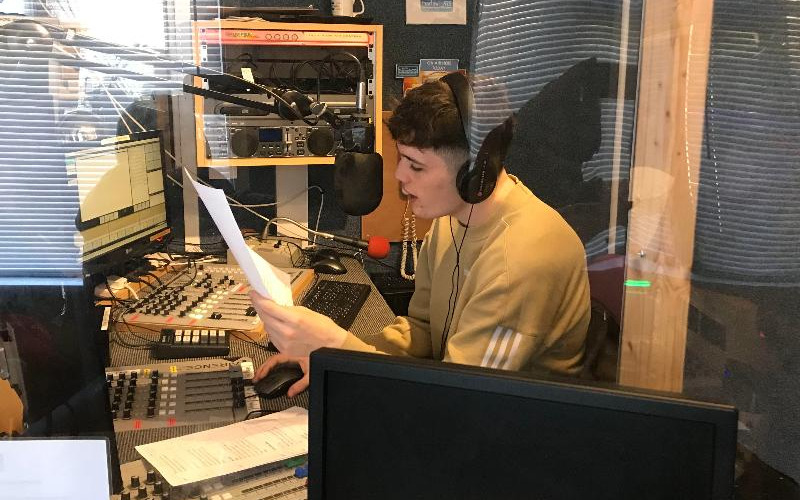 Luke needed to put together a portfolio of work to support his application for the degree in Creative Music Technology. With John's support and encouragement, Luke created an episode of our Music Box series to include in his portfolio. It will be broadcast on Marlow FM.
John commented: "Luke started at ground zero, discovering that you need the skills of production, engineering, and presenting to do a show for community radio. He embraced all of these, and put them into practice in a professional broadcast studio. Luke went away with a great piece of work for his portfolio, and his university offer is well deserved."