We celebrate our 10th birthday (again!)
Marlow FM is 10 years old for real on Tuesday 11th May, and we'll be broadcasting 12 hours of special shows live from The Causeway in Marlow.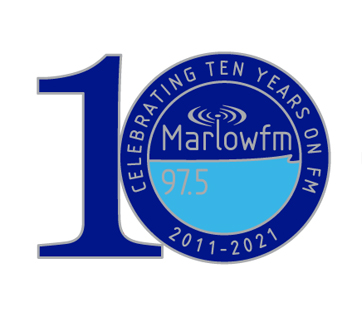 From Breakfast with Tim Ashburner and friends at 7am to Drivetime at 5pm, presenters past and present, and guests, will be looking back over the past decade, and sharing memories and music. Come and say hello, at a safe distance, or honk as you drive past!
Our Marlow FM family is so proud of what we've achieved, and the service we've given to our wonderful town. We look forward to the next 10 years.
Our first test broadcast was in 2007, but 11th May 2011 was the day we started to broadcast full-time as a community radio station. Keen listeners, and collectors of mugs, might remember we celebrated a 10th birthday back in 2017, but, like the Queen, we're allowed two!