'Radio experience' winner: Oliver Gratrick
Oliver Gratrick is one of five lucky winners of a competition organised by Buckinghamshire Council - and we at Marlow FM are delighted to have been asked to put together a 'radio experience' for him.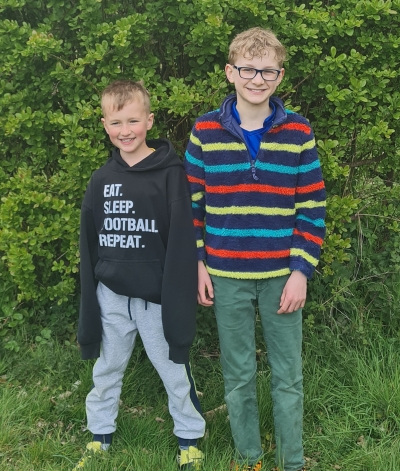 Eleven-year-old Oliver, here in the photo with his younger brother Joseph, has given us a list of his, his family's, and his friends' favourite tracks, and you'll be able to hear them on a special episode of The Music Box tomorrow morning at 9am (Bank Holiday Monday 3rd May).
Oliver, who lives in Burnham, goes to Burnham Grammar School, and likes Minecraft "a lot", will also be interviewed live on Breakfast with Pat and Lucy tomorrow morning at around 8.30am.
Well done Oliver - we hope you enjoy your radio experience with us!