10th birthday lapel badges for sale
As part of our celebration of broadcasting for ten years on FM full-time as a community radio station, we've produced some lovely lapel badges - and a small number of them are for sale!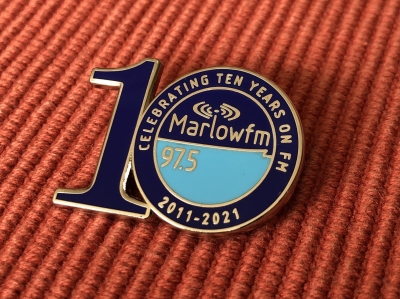 If you'd like to buy one, you'll find them here on eBay. The cost of each badge is £5, which includes postage. The small profit helps to keep us going, of course.
There's a limited number of them. So please act quickly if you'd like to get your hands on one. They're stylish, and already becoming sought after!