Marlow FM supports Fighting With Pride campaign
We're proud to be taking part in the Fighting With Pride charity's awareness campaign this week.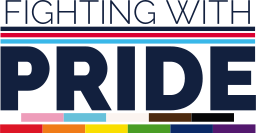 The LGBT+ military charity was formed 18 months ago to highlight the powerful and often harrowing stories of veterans who were thrown out of the military because of their sexuality or gender identity, before the ban on LGBT+ personnel was lifted 21 years ago.
To support the campaign, we'll be playing a different veteran's story each day this week during Breakfast, Good Morning Marlow, The Eclectic Light Show, and Drivetime.