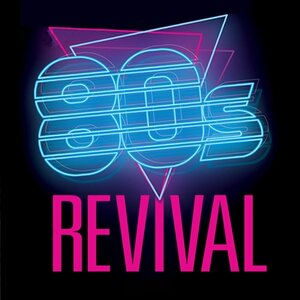 Every Wednesday from 7pm to 9pm.
A lively, fun, popular show. Two hours of non-stop 80s tunes, trivia, and guests, and lots of interaction with listeners in the 80s Revival Facebook group. Listeners have told us Wednesday nights are the new Friday nights, with the show being the highlight of their week!
Fantastic competitions to win tickets to local festivals - Rock The Moor, PennFest, Rock Bottom, Concerts at Norden Farm - as well as 80s memorabilia.
Kick back and relax, as we take you on a trip down memory lane to the best decade EVER - the 1980s.
Upcoming programmes
Past programmes
You can listen to any programme from the past three weeks by picking the date you want in the 'listen again' section below.
Listen again
Regular presenters
Howie Rogers

Laura Tilbury

Sarah-Jane Dale