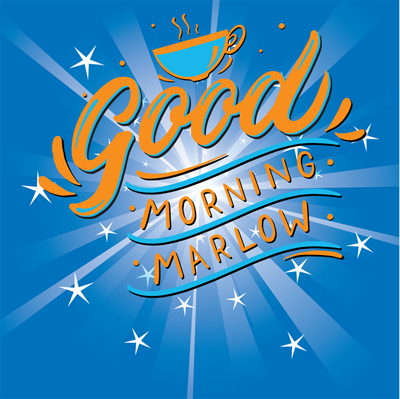 Every weekday from 10am to noon.
Good Morning Marlow brings you a range of topics with a variety of presenters each weekday morning - from food to riverside, fitness to leisure, people to places, music to books and art, and just about everything in between.
Your requests and questions are always welcome - email studio@marlowfm.co.uk. We look forward to hearing from you.
Upcoming programmes
Past programmes
Go to the listen again page to hear a past programme.
Regular presenters
Angie Burns

Carla Delaney

Chris Zaremba

Clare Bones

Emily Guiver

Frances Hearne

Geoff Motley

James Winter

Jill Hickey

John Rumble

Julie Greatwood

Linda Webb

Lisa La Moda

Malcolm Parr

Mary Flavelle

Mike Bayless & Pauline Howe-Davies

Pat Capp

Rhidian Jones

Serena Spencer-Jones

Vonnie Williams & DJ Dan