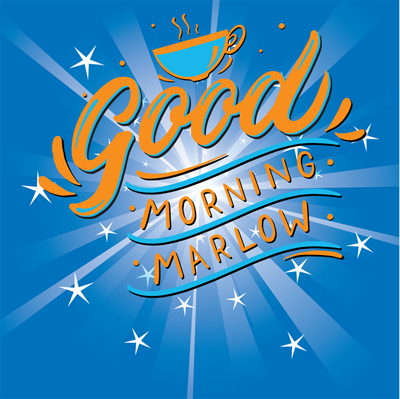 Every weekday from 10am to noon.
Our daily morning talk show, with a different topic each day, and loads of interesting guests from Marlow and further afield.
Mondays
Food and drink
Tuesdays
Health and fitness
Wednesdays
Interesting people
Thursdays
Lifestyle
Fridays
1st of the month - 'Fabulous Friday'
2nd of the month - Arts and books
3rd of the month - Parenting
4th of the month - 'Anything Goes'
5th of the month - Mindfulness
Upcoming programmes
Past programmes
You can listen to any programme from the past three weeks by picking the date you want in the 'listen again' section below.
Listen again
Regular presenters
Amanda Street

Angie Burns

Beth Morris

Carla Delaney

Chris Zaremba

Chrissy Longley

Clare Bones

Emily Guiver

Frances Hearne

Geoff Motley

James Winter

Jill Hickey

Jill Huskisson

John Rumble

Julie Greatwood

Malcolm Parr

Mary Flavelle

Pat Capp

Paul Englezos

Pauline Howe-Davies

Rhidian Jones

Serena Spencer-Jones

Vonnie Williams & DJ Dan